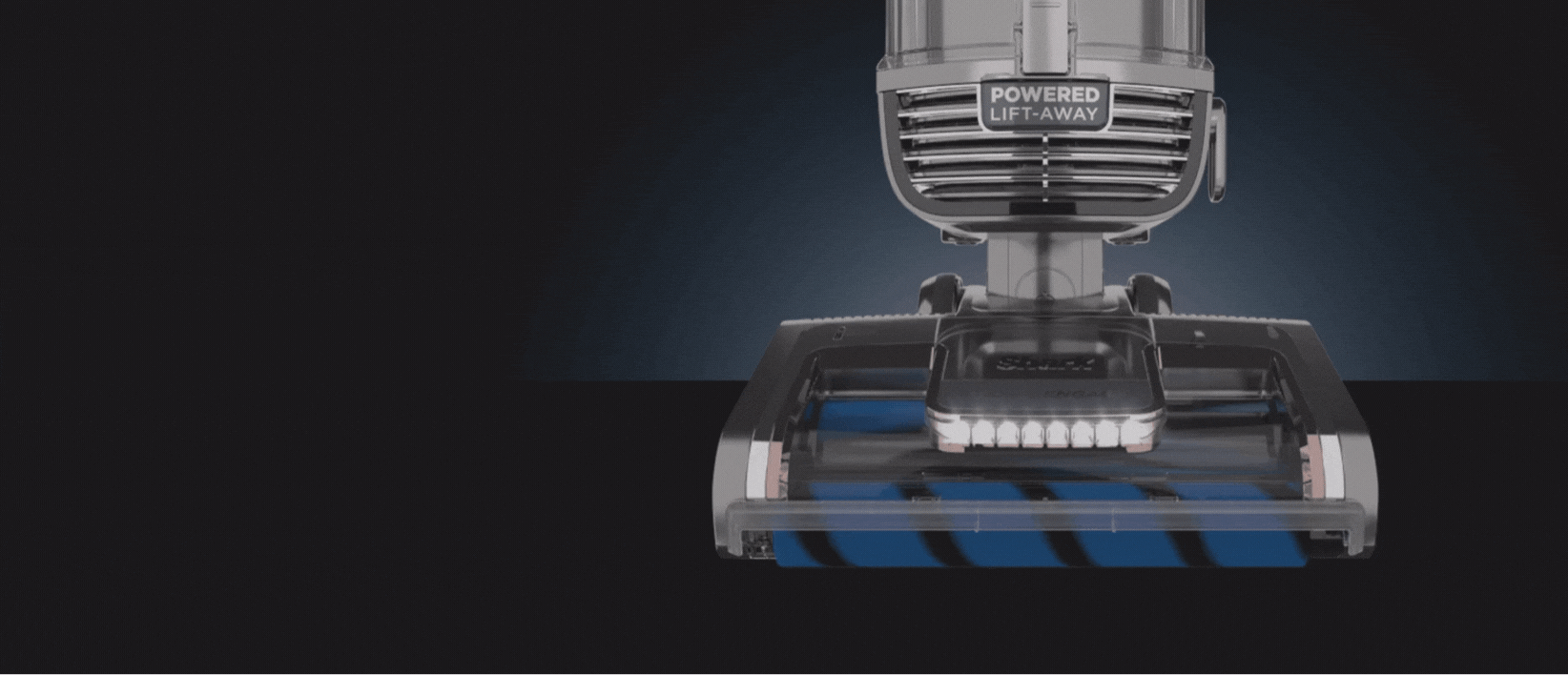 DuoClean PowerFins
Meet the new era of DuoClean®.
Here's why you need a Shark® DuoClean® vacuum.
When it comes to DuoClean®, Shark® has variety. Go with classic or upgrade to DuoClean® PowerFins—both will give you powerful, versatile cleaning on all floors, and deliver Triple Particle Cleaning®.
Large particles
From cereal to pet food, DuoClean® pulls in piles of large particles and handles them with powerful suction.
Small particles
Sand, dirt, even glitter—small particles are no match for DuoClean® dual brushrolls.
Stuck-on dust
An added soft brushroll tackles dust and stuck-on debris for a polished look.
Two brushrolls. All floors.
Upright vacuum or stick vacuum—if it's got DuoClean®, you'll have two brushrolls to clean hard floors and carpets like you wouldn't believe.
Deep cleaning on any surface.
This dual-brushroll system picks up more dirt, debris, and pet hair in every pass—with no hair wrap*. Bristle-free PowerFins deliver continuous cleaning contact on carpets & floors, while a soft roller leaves a polished look on floors.
Out with bristles. In with fins.
Standard bristles leave gaps in your cleaning path and wrap hair. Shark replaced them with flexible PowerFins, engineered to pick up more hair with no hair wrap, and eliminate cleaning gaps.
Carpets and floors.
Seamlessly transition from vacuuming carpets to floors without ever needing to switch the nozzle.
Get the deep-cleaning breakdown.
A bristle brush to deep-clean carpets. An additional soft brushroll to pull in larger particles and directly engage floors for a polished look. See DuoClean® in action.