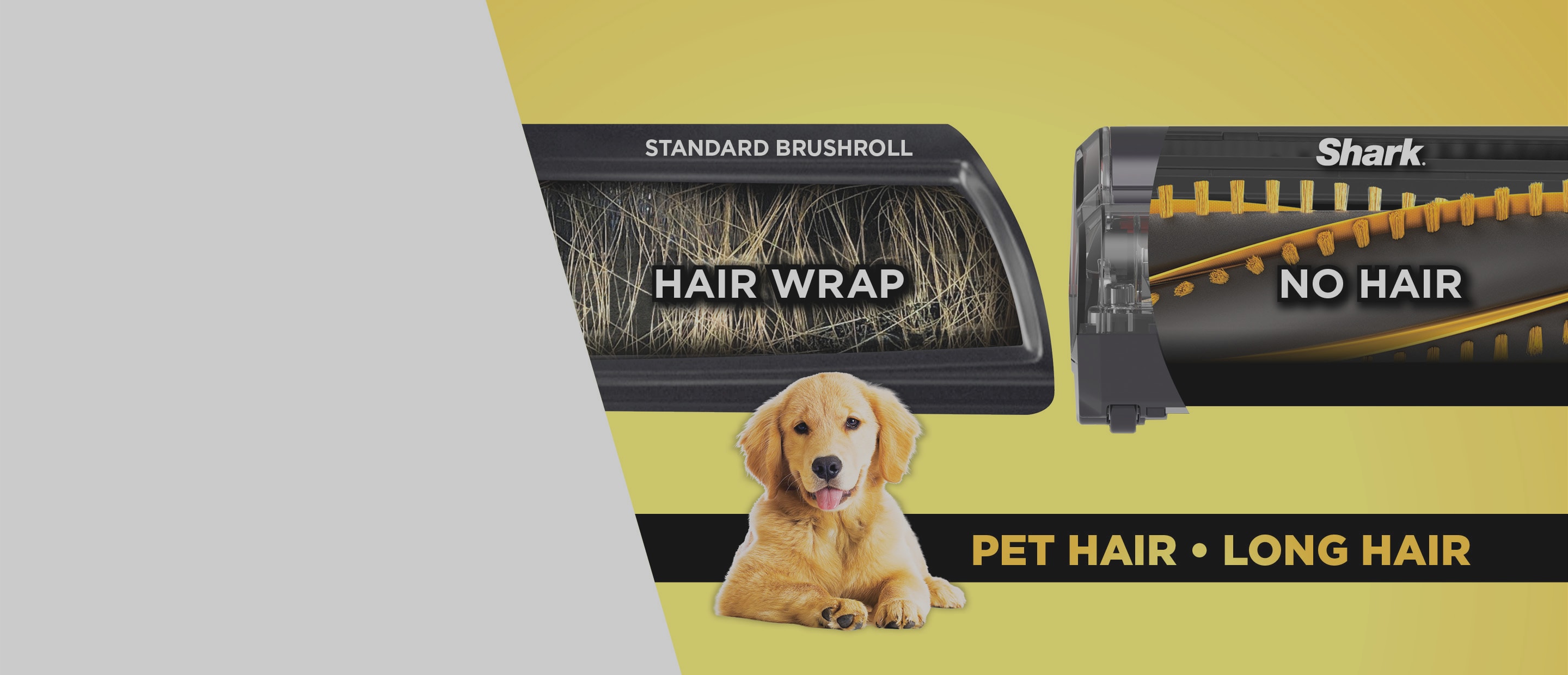 Self-cleaning brushroll
Powerful cleaning with no hair wrap.
Here's why you need a Shark® vacuum with a self-cleaning brushroll.
Whether it's pet hair or long hair, the self-cleaning brushroll removes it while cleaning to save you from extra work and hassle.
All types of hair
Easily tackles all hair types, including pet hair and long hair, without tangling.
All types of vacuums
No matter what type of vacuum cleaner you choose, the self-cleaning brushroll ups your cleaning game.
No scissors needed
No more wrestling with the brushroll to remove hair—the vacuum that deep-cleans now cleans itself.
Tackle hair wrap head-on.
Hair wrap means a whole lot of hands-on mess. With the self-cleaning brushroll, you get nonstop hair removal in select Shark® robot vacuums, upright vacuums, corded stick vacuums, and cordless vacuums.
Constant self-cleaning.
Whether on an upright, stick, cordless or robot vacuum, the self-cleaning brushroll delivers nonstop hair removal.